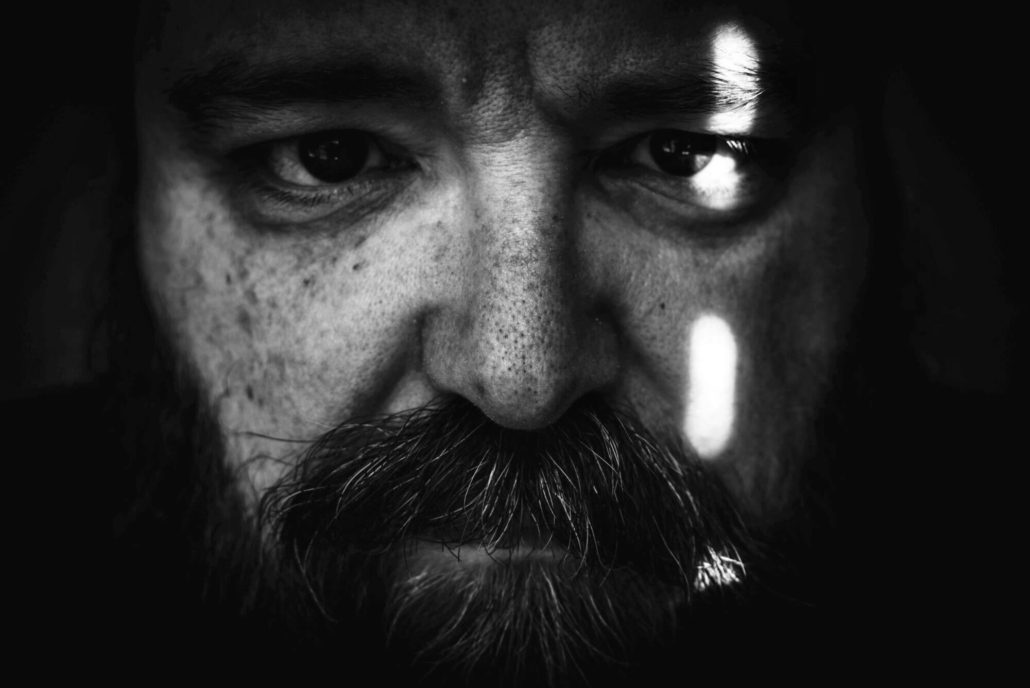 If You Do Not Transform Your Pain, You Will Transmit It
On Men's Pain, Healing and Transformation
"There is no coming to consciousness without pain."
– Carl Jung
This article is about pain, its healing, and its transformative importance for men, particularly men in Western, secular culture. It's not to say that this topic isn't important for woman or that the challenges I outline don't translate to woman, but I'm exploring this from a male perspective to attempt to isolate some key hindrances to – and opportunities for – men's transformation. Specifically I'm speaking here of the deep psychosomatic and at times existential pain that comes in moments of personal crisis, loss, identity dismantling, and emotional breakdown – the pain experience that can open us to profound new ways of seeing and being in the world as men.
Since my earliest memories as a child, I remember stuffing emotional pain and hurt out of my awareness – either simply unconsciously as a pattern already set in my individual psyche and the male condition or by external influence from parents, family, father figures, and the pain avoidant Western culture at large. Throughout my childhood and adolescence, I vividly remember the all too common lines, "suck it up!" and "don't be a cry baby!", "boys don't cry", among many others. As a child I swallowed up and began to emulate many of the masculine personifications in television, movies, and play. You know them: Rocky Balboa, The Terminator, Hee Man, Gi Joe, and all other things masculine. At a very young age I learned how (or at least tried my darned best) to be strong, tough, and stoic. I don't mean to say there's anything wrong with these qualities, it's just that my environment and the culture around me provided very little encouragement to experience other essential qualities to healthy development such as vulnerability, openness, and emotional awareness. I know I'm not the only one here. After recently going through a life crisis with probably the most significant emotional pain of my own life I realized that I was very unfamiliar with pain, what do with it, and how to process it in general. After talking with other men during this experience I began to realize that this is a general immaturity among us. Several men I talked to in fact advised me to "just keep busy and keep your mind off it". I began to realize that in our secular, pain-avoidant culture men simply don't have an understanding of the importance of pain nor wisdom or contexts for making meaning out of pain and using it as a catalyst for their emotional and spiritual development.
A Pain Avoidant Culture
Our Western, secular society doesn't acknowledge or talk about the importance of experiencing pain as a means to further opening one's heart and mind towards further development. In fact, we are more pain-avoidant than we know. Pain is considered to be unnatural and is avoided at all costs. And we avoid and numb pain in a whole lot of ways, including repression, distraction through self-medication, entertainment, sex, consumerism, and through medical and psychological treatment. And this pain avoidance is deeply embedded in our institutions, particularly medicine.
Consider these facts: antidepressants are the most prescribed drug in the United States and use of psychotropics has tripled between 1998-1994 and 1999-2000 (CNN Health, July 09, 2007); preschoolers are the fastest-growing market for antidepressants – at least four percent of preschoolers (over one million children) have been diagnosed as clinically depressed (Depression Facts and Stats, Murray & Fortinberry, 2005); depression is Canada's fastest-rising diagnoses; and although twice as many women as men are diagnosed with depression, most psychologists agree that is because men are less likely to seek help out of fear and depression in men often manifests itself as a substance abuse problem.
The fact is most men (and many women too) have a tremendous amount of unresolved pain and we don't know what to do with it. In our secular culture we don't have a way of making meaning out of pain and suffering. In my good friend Olen's words, "we don't see pain as a corridor out of which new maturing can happen", we see it as an obstacle to get out of the way so we can get on with our lives.
Transforming Pain
So what if we have unresolved pain, right? We've all been bruised, everyone's got their scars, so what's the point in experiencing it or 're'-experiencing it? Do we really want to encourage men to embrace pain? Isn't it one of the strengths of the masculine that he can rise above pain and "hold the ship steady amidst the storm"? Well, I think the answer to these questions lies in what happens to unresolved individual and collective pain. And what happens is that unresolved pain gets disowned (individually and collectively) and gets used up as energy in our shadows as anger, rage, hatred, and resentment and it gets projected onto our partners, family, friends, co-workers and the world at large.
In the words of Father Richard Rohr, "if you do not transform your pain, you will transmit it". Rohr, has dedicated much of his life to men's spirituality and understanding the challenges of the male condition today. In a talk called "Men and Grief", he gives a passionate and compelling speech to a congregation about the importance of men, particularly Western men, to learn how to deal with pain and grief as a means of healing and transformation. He said one thing in this talk that struck me to the core: "the way you can tell the grieving and weeping is over, is when you no longer have the need to blame anybody… including yourself". I remember when I heard that, I thought, "shit, I have a lot of work to do!" In his book The Hidden Spirituality of Men: Ten Metaphors to Awaken the Sacred Masculine, spiritual teacher Matthew Fox describes the path of transformation through pain so eloquently here:
"This way goes into the darkness, the wounds, the pain, and also the silence and solitude of existence to find what we have to learn there. It is a way of letting go and letting be, of emptying and being emptied, of moving beyond judgment and beyond control, of sinking and learning to breathe, to sit, to be still, to calm the raging monkey brain, to dwell in silence, to taste nothingness without flinching, and ultimately to focus. It is the way of grieving. Without grief we cannot move to the next stage, which is one of giving birth. This, all spiritual warriors need to undergo many times and in many places and on many occasions and under diverse circumstances."
So how do you transform pain? According to Rohr in his new book, Falling Upward: A Spirituality for the Two Halves of Life, you do this by "turning wounds into sacred wounds, that heal others." This does not mean becoming wound 'identified'. Rather it means being with your pain, owning it, even loving it for where it takes you in your being, and then offering the state of being you've been graced with to others.
The crack in your being that pain inflicts is a sacred gift where openness, love, compassion, vulnerability and new inner wisdom can emerge and connect with the world. Most would agree that these qualities are seriously lacking in the male condition as a whole. Carl Jung once said that so much unnecessary suffering comes into the world because people will not accept the legitimate suffering that comes from being human. It's hard to say how much of the violence, corruption, and harmful narcissistic behavior in the world today relates to the retarded development of these abovementioned qualities in men. I had a client recently (I work as a life and career coach) who had been going through a mid-life crisis and began to see through his own cracks; he said to me, "you know, I don't think I ever even knew what compassion was before this happened". In my professional experience, there are many, many men in the world like this. Granted, this is changing and a minority of men are now embodying, even championing qualities such as empathy, compassion, and an integration of heart and head, but we have a long way to go.
Through my own recent experience with pain I found that, by allowing the pain to be and to work on me, over time, the initial physical and emotion intensity and psychological disorientation of my grieving gave way for something new. I began to see and experience and understand the gifts that the pain was bestowing upon me: a profound openness and intimacy to my essential being, heart-connection, and vulnerability. As I kept this space open and allowed these qualities to be (in fact, I didn't often have a choice) I was able to connect with others in deeper and more meaningful ways than I had previously. I noticed how the qualities I mentioned above became magnified and took on new meaning. My experience of compassion and empathy, in particular, were heightened as I was able to understand and feel in all of my being, not just my head, the suffering of those around me, my clients, community, and the world. I was tuned in a different way. I was also able to see in this state how disembodied I was from these qualities prior to this experience – unfortunately, that's how it works sometimes. I realized that part of my own healing needed to involve sharing what I was experiencing with others. That intuition was verified in my experience as several people noticed and thanked me for this new degree of openness. I even started a local men's group where men could come and learn about different perspectives on pain and it's importance in their emotional and spiritual growth (I'm still waiting for attendees, lol). Indeed, what had happened is that I allowed my wounds to become 'sacred wounds'. Now the work is to continue to honor these gifts that my pain opened me to and to cultivate a space for them to be.
My culture has always taught me to transcend pain. Not to descend with pain as a means for my transformation. I was never taught about pain, given a context to fully experience it, process it, and transform it, which is a necessary step in real transformation. So, as a young adult I sought my own answers through reading and exploring different spiritual traditions and connecting with friends and mentors that had more experience than I did in this area. Unfortunately, most men in our culture today don't have the knowledge, resources, or experience to know how important the pain process is for their transformation. In our evolution as men and as a culture, we need to learn how to be with pain, to own it, and let it crack us wide open before we transcend it. And we need contexts that support men in transforming their pain so that we no longer inflict unnecessary suffering on ourselves and the world.
https://www.williamwalker.ca/wp-content/uploads/2021/03/49CC664E-7A52-4C66-A1AD-0A82D70BD2C2.jpg
1336
2000
William Walker
https://www.williamwalker.ca/wp-content/uploads/2021/03/WW-Playfair-50px.png
William Walker
2016-02-05 15:51:53
2021-04-12 08:00:45
If You Do Not Transform Your Pain, You Will Transmit It